The social web is still a relatively new phenomena and its characteristics not yet completely understood — often leaving room for questions and the need for some workable frameworks to come at the new things we face.  What was a selfie before a few years ago? Who used the term content marketing and what did that mean?   How did you go about operationalizing "brand as publisher"? How did any of this fit into branding, marketing, communications, product development or customer support.  Im beginning to think we need a coherent perspective about visual communications in social media, and its implications for business.  Sort of a framework for thinking and understanding.
Im going to open that door a bit next week at the Vocus Demand14 conference because Geoff Livingston got us thinking about it as we prepare.  I think Demand14 looks pretty fierce and promises to be a good conference with a great line up of speakers around PR, Social and Marketing tracks, as well as issues related to Getting your freak on for success (Chris Brogan), laws of branding, automation, crises, media relations, success on Twitter, making sense of a digital life and much much more. I cant wait to learn from all these pros.  I am also honored to be part of a panel on Content Marketing with Christopher Penn, Vice President of Marketing Technology at SHIFT Communications, Nichole Kelly, CEO of Social Media Explore and SME Digital, and Geoff Livingston for the Demand Success 2014 team.  In the preview post we touched on some of the topics we are going to explore on the panel such as Content shock and its "place" in the social eco-system as well as implications and developments in the field of content marketing generally, such as tagging, search, filters and the continuing issues of bad or, at least, mis-appropriated content.  Where content works or can be of most value or is it just about inbound ( see my previous post about inbound, outbound and stick around)
Visuals and Communications on the Web:  In our preview post we also talked about the growing importance and rise of visual communications.  Christopher Penn and I have both alluded to the importance of skills and the need to understand which ones you have and what you need to grow or outsource.  Chris noted previously that tuning up the visual visual communications muscles could include "Invest in your education. Learn visual design. Learn architecture. Learn the basics of painting, photography, sculpture, etc. so that your visual tools are rich with examples. Invest in a membership to a local art museum and go there often. Invest in your right brain."  Nichole has also talked about the possibilities for storytelling and extending brand stories by becoming visually attuned.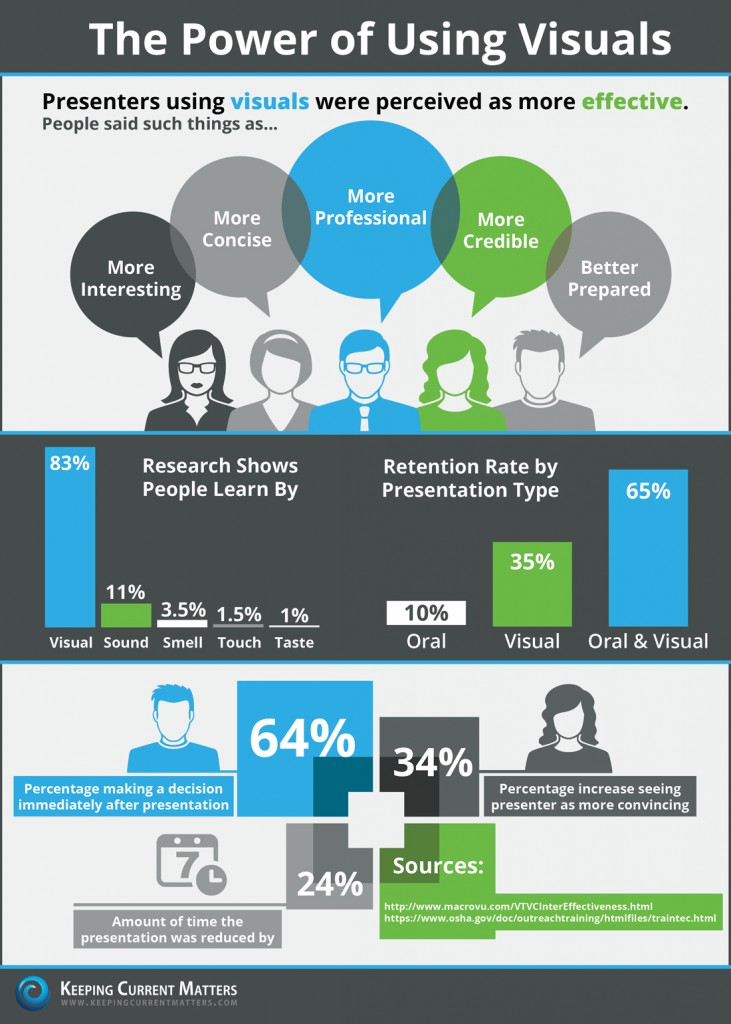 In a recent post Geoff noted, "But in 20 years will these textual forms become increasingly marginalized as mass consumption moves to video and imagery? I think so.  In essence, blogs, white papers and eBooks will become niche tools for specific purposes and persons who prefer reading. Further, Generation X and millennials will be the last generations that read content online first. Instead, children and adults will watch, listen, see, and then read. ….People are afraid of what the visual era means."  In some respects, 20 years may be too long a time.  Here are just a few interesting facts from New York Times, Social Media Images form a New Language:
Photo Volume Today is an estimated 1.3 billion new photographic images made daily, close to half a trillion every year
Mobile Photography Rising: Last year camera sales dropped 17%, but the number of photos on camera phones increased 27%
Text Message Already in Decline as Multimedia Messaging Increases: Text is already in decline but MMS is increasing: An industry report released this year said 2.19 trillion text messages were sent and received in 2012, about 5 percent less than a year earlier. In comparison, MMS, or multimedia messages that include photos and videos, grew by 41 percent to 74.5 billion in 2012.
Snapchat users sent 200 million images a day in June 2013, up from 50 million images a day in December 2012.
Use of Visuals is a global phenomena: imagery is not confined to more "mature" markets. It is global: According to Instagram, more than 50 percent of people who use the service are outside North America, and global use of social sites continues to rise each year.
Getting Ready for Visual Change:  That's why I think the discussion we get into at Demand14 may be an interesting one and one that could break open new ideas. I also cant wait to hear what Erin McCahill has to say about visual marketing and cant wait to learn more from Anne Handley about content that breaks out of the pack.
If you are fearful or wondering about the issue of visual communications, have no fear.  I think it is an area that is developing and that the discussion at Demand14 is a beginning.  The discussion on the Web always opens new doors. For example, Geoff has already started to help put minds at ease as he starts to talk about how he is going down this road and beginning to share the experiences evolving from a single dimension communicator to a multifaceted one that weaves the visual into larger strategies.  I too have been giving this topic a lot of thought, including reading "Photography Changes Everything."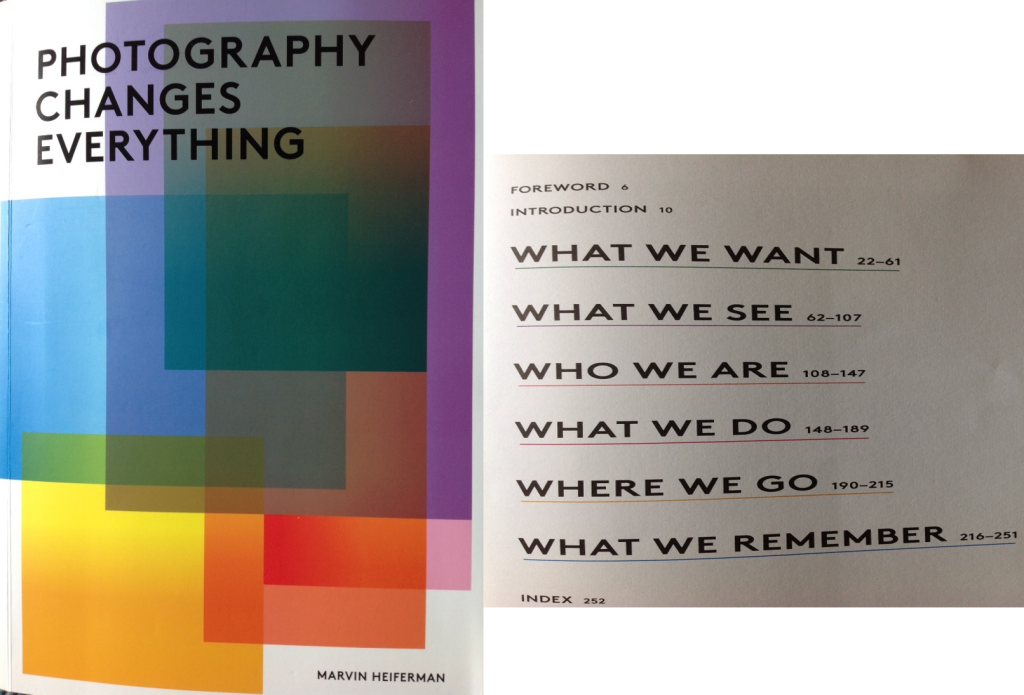 Our preview blog post talked about skills and integration of all kind of visual tools including photography, video, animation, graphs and charts, infographics, comics, etc., as well as the need for the visual marketer and communicator to have a solid skills mix about which visual tool will work best when and where (something we have "baked into the Social Media Excellence x Expertise offering).
As I have been reading and thinking about this book, I have also come to the point where I believe that the broader questions about visuals and communications and the social Web are open to a larger discussion — and we need a more coherent framework in order to understand and talk about visuals, content, marketing, communications, business and the social web.  I think I might be able to contribute to that.  I have been working on an outline and am currently immersed in research that is going to lead to some new points for discussion at Demand14 — and a series of blog posts here. In fact, Shel Israel (who has seen the outline of what I am immersed in, sort of let folks in on that yesterday) as he is working on his book about Technology and Resurrecting Trust in Marketing and Business.  He noted yesterday, "We will also talk with Richard Binhammer, formerly among the leaders of the legendary Dell social media group, who is conducting a study on visual communications."  A "Study" may be a little more formal than I think I am working on, but a framework through a series of blog posts most likely. 
Here are some things that excite me about the impending discussion related to visual communication in social media:
Visuals are very very powerful storytellers — and we are still understanding the whys of that.
Visual Communications does require growing skills
Visual communications can be both an add-on but also a stand-alone.
Imagery is ubiquitous. What does that say about "content shock"?
Vision, visual perception and use of visuals to communicate are at work in us before we learn language and in an all-encompassing sort of way.
If we thought "conversations" in social media took us back to the town hall and general store, than visuals in social media are taking us back to the stone age.  What does that say about our development or connectivity as humans?
After Demand14 I will share a more "working outline", including some key sources I am starting to dive into….and of course, am wide open to pointers and other ideas so that together we can all come to a comprehensive and better understanding of visuals and the broader implications for visual communications, business and the social web.  In the meantime, here are just a few teaser images to start things rolling: